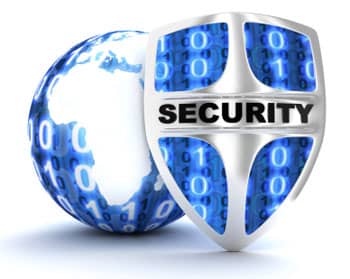 Security should be a priority for any organization that owns computers or networked devices. The ever growing number, variety and scope of cyber threats in the form of malware, active and passive attacks, phishing, intrusion devices, viruses and Bots to name a few, coupled with expanded access to your company's data via wireless networks, telephone networks, the internet, and attachable devices requires cyber knowledge, infrastructure, skilled personnel and vigilance to stay ahead of the rapid pace of new threats.
To say it simply:  The cyber genie is out of the bottle, and it won't be put back.  The only way to protect data and network assets is to stay at least one step ahead of the bad guys.  This is a reality that most enterprise leaders do not yet fully appreciate.
Our cybersecurity experts will provide a combination of technical, organizational and management expertise to assist in protecting your enterprise data and infrastructure.  Our team will help select and operate tools to monitor your network for threats and help to design structured layers of defense against menaces and risks that will otherwise disrupt systems operational integrity, or steal confidential data.